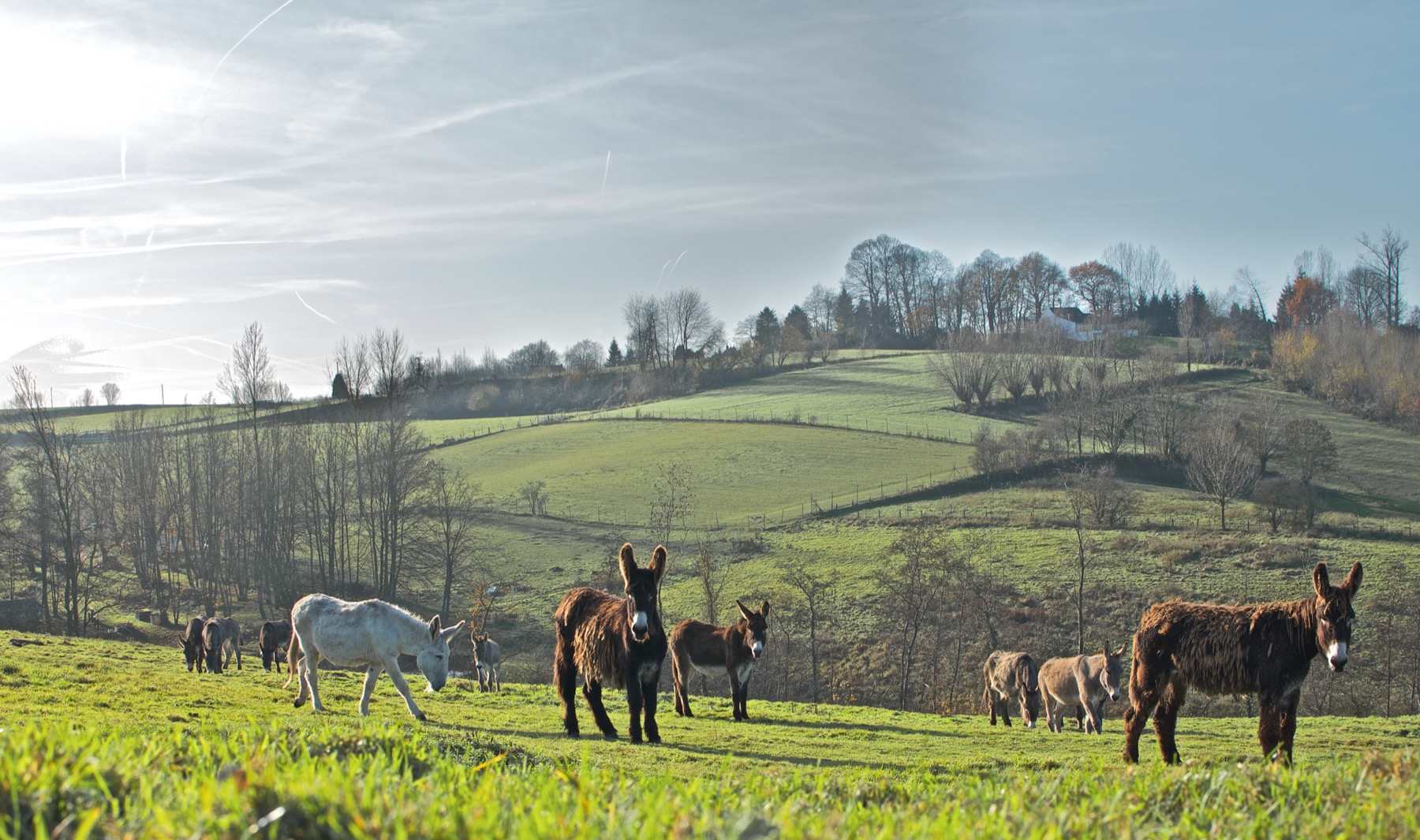 The Asinerie du Pays des Collines
The heart of the Pays des Collines, amid valleys and crests, is where Marie chose to fulfil her passion: breeding donkeys. Marie is passionate about donkeys. They intrigue and fascinate her. In this animal, she finds a range of surprising qualities.
« The donkey is fair, intelligent, sensitive and fragile, generous, powerful, but also extremely skilled and a faithful companion»
Together with her husband, Olivier, she therefore decided to make her passion her profession. Together, they chose to surround themselves with donkeys everyday, to live for and by donkeys. A seemingly insane challenge! Yet one which they have met with success and happiness.
Marie has shared her passion with her family as Olivier, her husband, is fully involved in running the donkey farm. Their son Corentin joined them in September 2010, and is now part of the team, while Louise gives a helping hand welcoming visitors on Sunday afternoons.
For more than twenty years, the Asinerie du Pays des Collines has been the most important donkey farm in Europe, while managing to maintain a sensitive and professional approach towards the donkeys in an extraordinary environment where the animals can graze.
During all this time, quality and efficiency have been the top priorities when developing donkey milk care products.
In an exceptional environment where unusual animals graze, this family business has been able to revive this precious milk by integrating it into a complete range of natural soaps and cosmetics.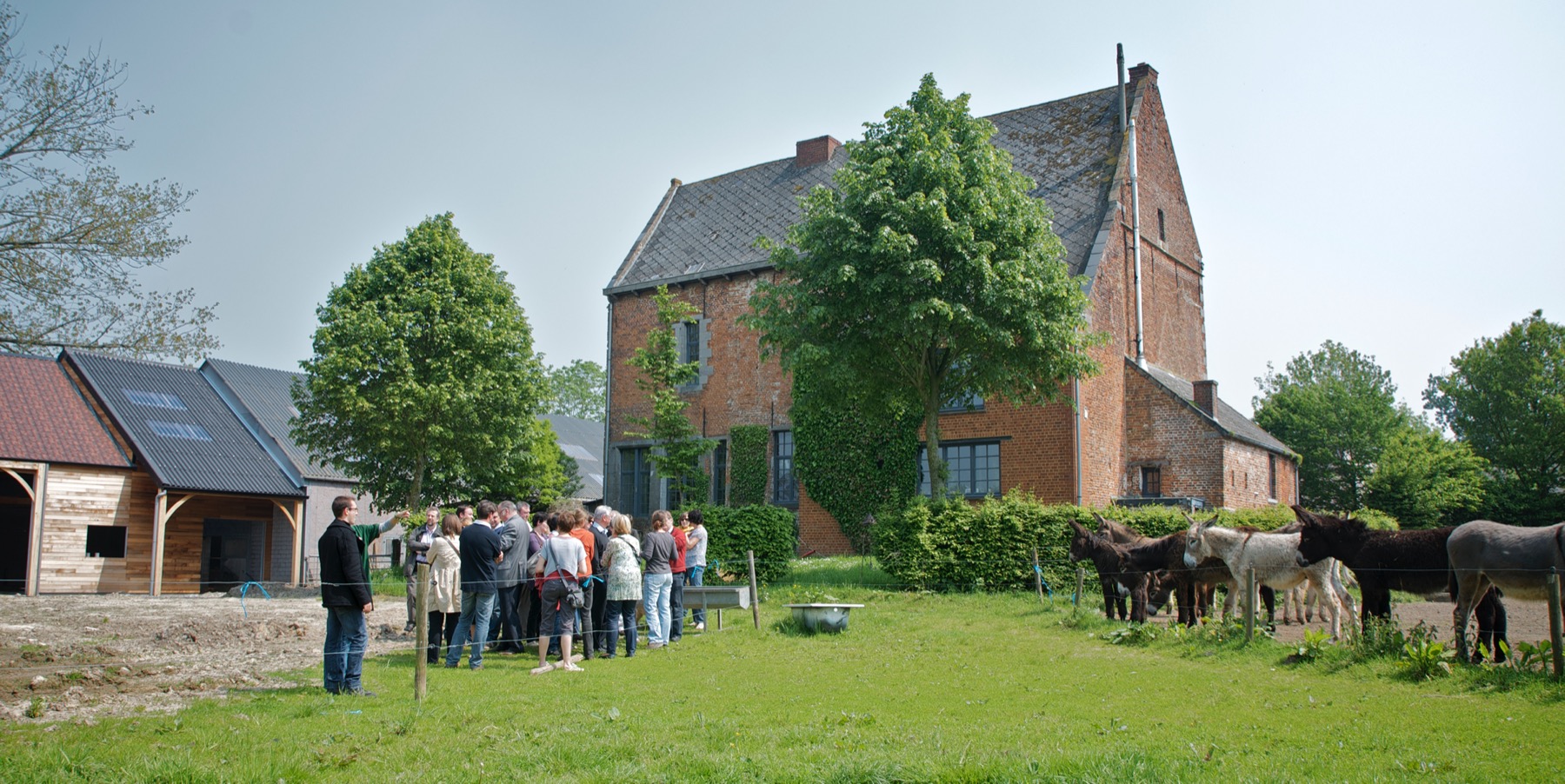 Enjoy a Sunday afternoon discovering our donkeys
About the donkeys
Donkeys have been painstakingly accompanying man for over 5000 years.
Today, they are known for being slow and stubborn, yet in actual fact they are exceptionally kind and courageous. Donkeys are intelligent and intuitive animals that will refuse to do something if they feel there is a danger.
Donkey milk
Donkey milk is a true elixir of life. For millennia, it has been recognised for its nutritional value and properties for cosmetics. Cleopatra, the Queen of Egypt and Poppaea, the Empress of Rome are among its most famous users.
The Pays des Collines Natural Park
The Pays des Collines Natural Park is situated in the west of Belgium, in the province of Hainaut. With groves and wooded countryside, it has a playful rural tradition of witchcraft. It is in this bucolic landscape that the donkeys of the Asinerie du Pays des Collines graze. The total area of the Nature Park is 23,327 hectares.