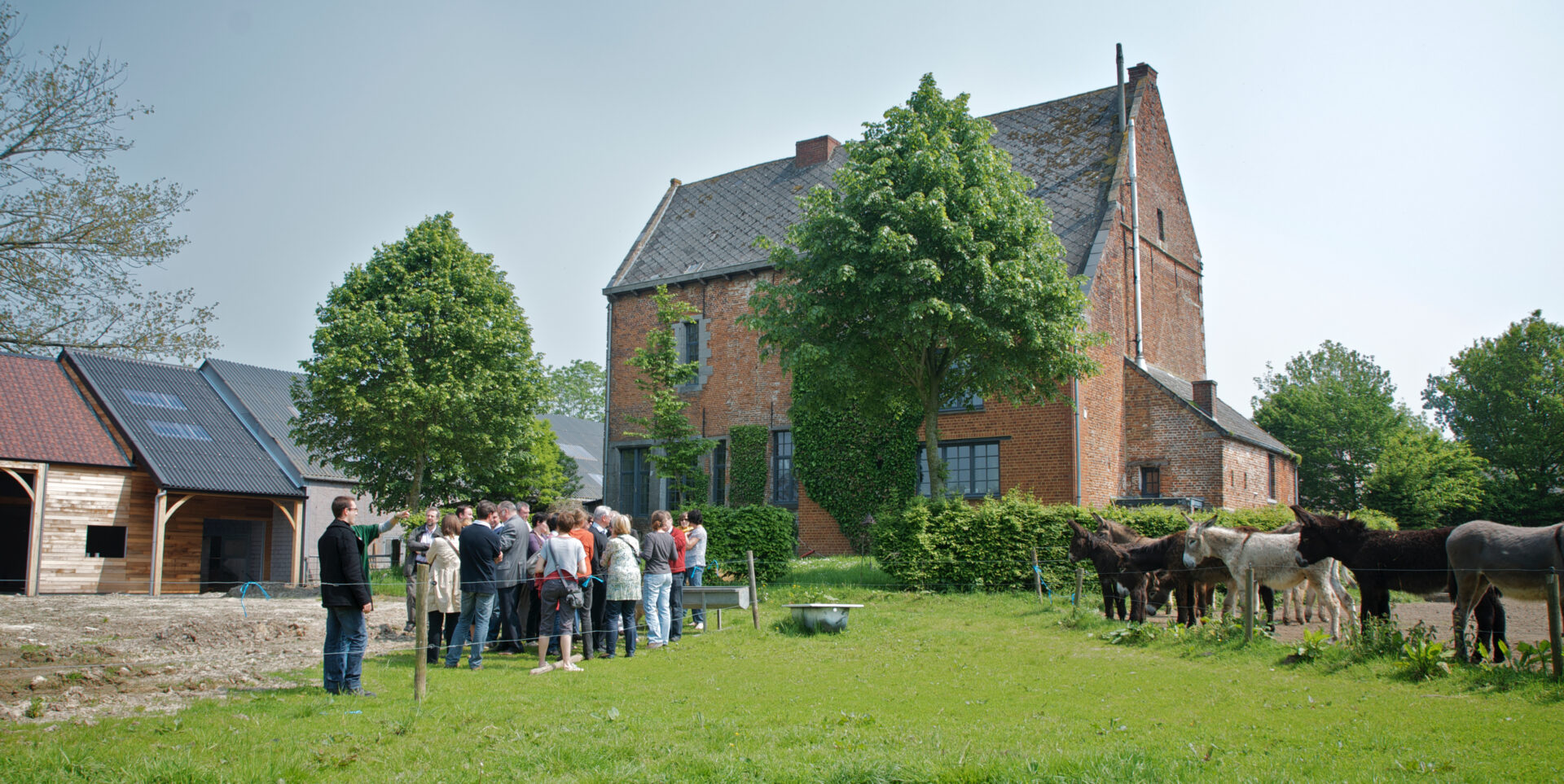 The visits
Sundays from 2 p.m. to 6 p.m., without appointment.
Friendly and leashed dogs are welcome.
The Asinerie opens its doors all year round . Come and admire our 120 donkeys of different breeds and realize the gentleness of this intelligent and endearing animal.
The visit is free and unguided, you can walk through our stables, even in the pastures with the donkeys. Learn about the different species of donkeys, how we produce the milk and discover our range of donkey milk products.
The Asinerie is set in the Natural Park of the Pays des Collines, in the ancient "Château des Mottes" Castle. The beautiful countryside can be interesting to visit further :
Asinerie du Pays des Collines – Château des Mottes 7911 Frasnes-lez-Buissenal – BELGIQUE