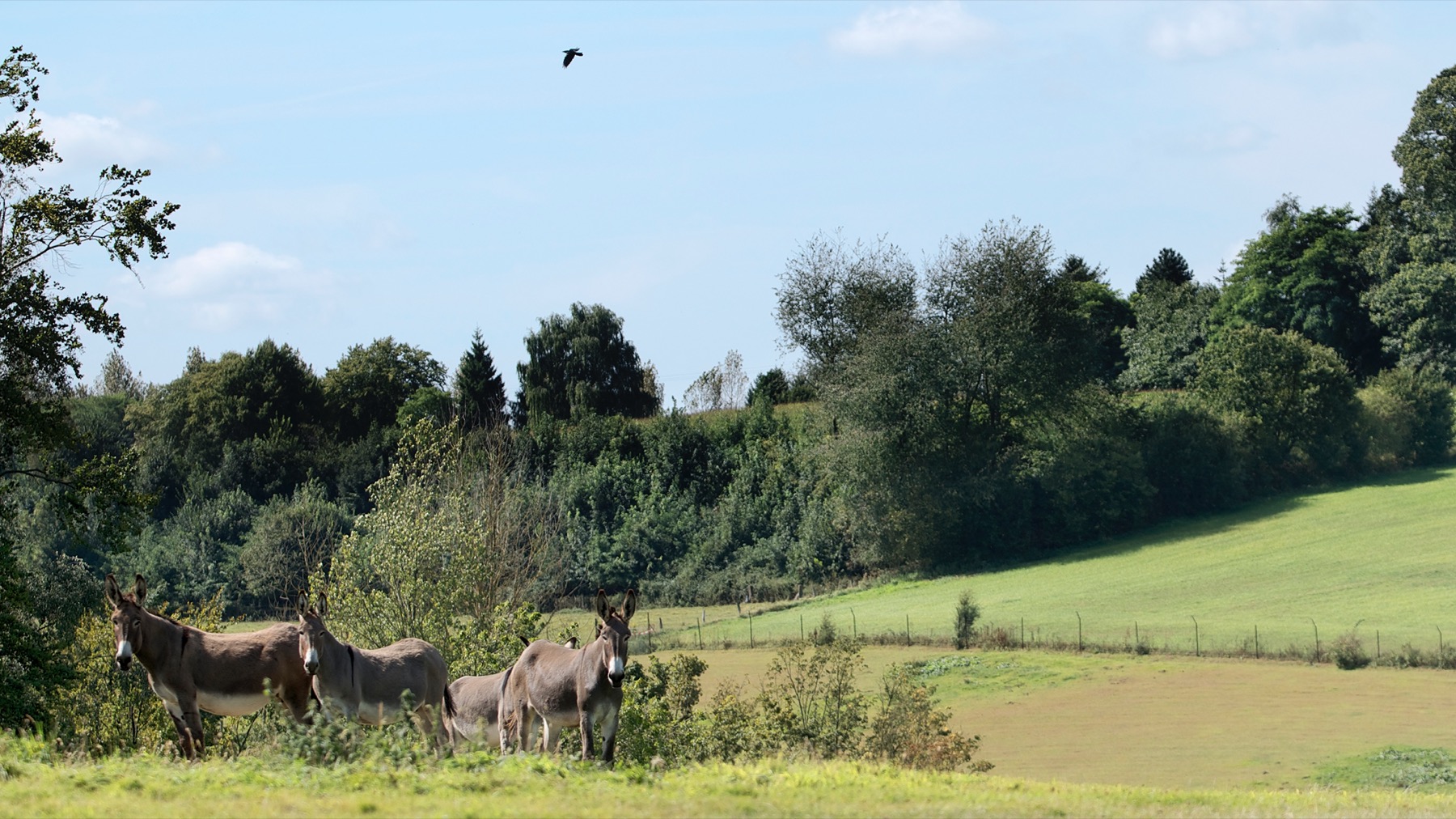 Le Pays des Collines
The Pays des Collines Natural Park is situated in the west of Belgium, in the province of Hainaut. With groves and wooded countryside, it's also known for witchcraft legends. It is in this bucolic landscape that the donkeys of the Asinerie du Pays des Collines graze. The total area of the Nature Park is 23,327 hectares.

Restoration
At the time of the great land clearances (11th & 12th centuries), the Château des Mottes was the outpost of the Lords of Leuze in Frasnes
It consisted of a wooden tower situated on a mound. This tower was protected by an enclosure made up of a moat and raised earth surrounded by a palisade. The keep was used as a residence for the Lord and his entourage. The tower made it possible to watch over the surrounding area and organise resistances during any conflicts.
At the end of the 15th or at the beginning of the 16th century, the ancient castle lost its primitive aspect. It was built in hard materials, resembling a small manor.
At the time it was still surrounded by a moat fed by a small stream. In 1787, the castle underwent an extensive restoration on the initiative of Baron Bernard de Saint-Genois.
This work is mentioned in an inscription on the back of the front door, which also tells us that Charles the Fifth stayed at the castle in the year 1516.
The Denys-Tack family, who purchased the castle in 1997, have sought to restore this unique place in the Collines region. Since 2012, they have built new buildings with wooden cladding, giving the castle a natural touch in tune with the beauty of the donkeys that stay around during the winter months.
Useful links